On Dec 14th, Earthlings witnessed a dazzling display of fireworks called the Geminids. The Geminids is actually a meteor shower that happens every December. This year was better than others as sky gazers witnessed light displays of up to 100 "shooting stars" per hour.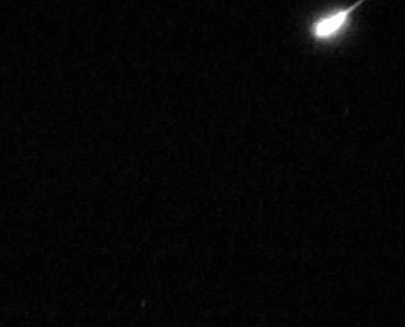 Now, What is a meteor shower?
A meteor is a space rock—or meteoroid—that enters Earth's atmosphere.  It is usually a broken part of a comet or asteroid. As this space rock falls toward Earth, the resistance of the air (friction) on the rock makes it extremely hot. What we see is a bright streak of light. It is not actually the rock, but rather the glowing hot air as the hot rock zips through the atmosphere. When Earth run into many meteoroids at once, we call it a meteor shower.
When does earth encounter meteroids? Well, comets, like Earth and the other planets, also orbit the sun. Unlike the nearly circular orbits of the planets, the orbits of comets are usually elongated elipsis.
As a comet gets closer to the sun, some of its icy surface melts off, releasing lots of debris particles of dust and rock. This comet debris gets spread out along the comet's path.  Then, as Earth makes its journey around the sun, its orbit crosses the orbit of a comet, which means Earth runs into comet debris. This burns up on entry into the earth's atmosphere, producing a visible shower of meteors.